Winner International Church Project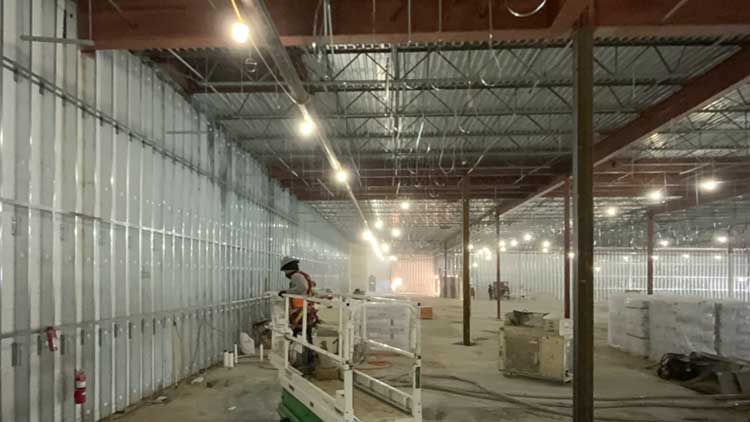 Winner International Church Project
Demolished and removed all existing HVAC mechanical and Ductwork system.
Furnished and installed vibration controls.
Furnished and installed HVAC ductwork system.
Furnished and installed Temperature Controls.
Furnished and insulated refrigerant piping and ductwork system.
Installed Fire Protection System.
Removed old lighting system and installed a new Temperature lighting package.
Furnished and installed new wiring system with panels.
As a former retail space is transformed into a place of worship, HMC demolished and removed extensive HVAC mechanical, ductwork, electrical and lighting systems. We installed 11 new RTUs; designed and installed a new efficient ductwork system along with insulated refrigerant piping. HMC is also installing a new controls system, upgraded electrical service and fire protection system as well as an elaborate lighting scheme.
Click here to enlarge photo >
Office Location
8900 Edgeworth Drive, Unit D,
Capitol Heights, MD 20743
Open Hours
M-F: 8am - 5pm, S-S, 9am - 1pm
Ask a Question or Request a Quote
Current Employment Opportunities
Site Superintendent
Project Manager
Estimator
HVAC Technician –
Journeyman License / Certification