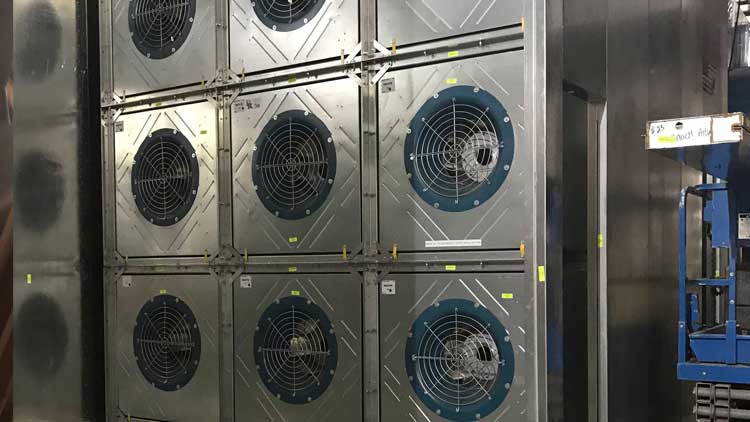 Developed an innovative approach to providing temporary conditioning throughout the life of the project.
Designed and installed a duct system that tied into the six main supply arteries and ran throughout the building to condition several key areas.
Installed two 160,000 CFM air handler units on the outside of the building with VFDs and controls.
As a subcontract partner with Gilbane on the renovation of the historic Pratt Library, HMC designed and installed a sophisticated, innovative air distribution sock-style duct system to condition the main library areas over the course of the project.
Click here to enlarge photo >
Office Location
8900 Edgeworth Drive, Unit D,
Capitol Heights, MD 20743
Open Hours
M-F: 8am - 5pm, S-S, 9am - 1pm
Ask a Question or Request a Quote
Current Employment Opportunities
Site Superintendent
Project Manager
Estimator
HVAC Technician –
Journeyman License / Certification