Department of Housing and Urban Development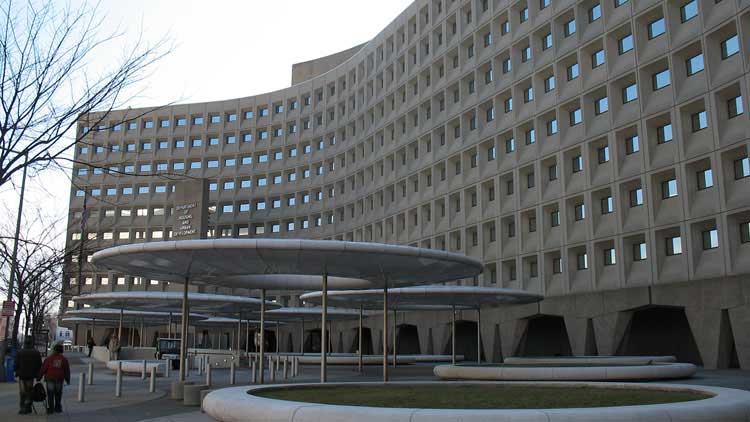 Department of Housing and Urban Development
Designed & installed commercial-grade HVAC systems in multiple key areas of the historic HUD HQ building.
Assessed & installed an UltraViolet light system in all Air Handling Units to deter mold growth.
Designed & installed a state-of-the-art security barrier system at two of the main parking lots and loading dock.
Resurfaced & restriped main North & South parking areas.
As a partner in the current On-Site Facilities Management Support Contract, HMC continues to expand its expertise.
Click on photo to enlarge >
Office Location
8900 Edgeworth Drive, Unit D,
Capitol Heights, MD 20743
Open Hours
M-F: 8am - 5pm, S-S, 9am - 1pm
Ask a Question or Request a Quote
Current Employment Opportunities
Site Superintendent
Project Manager
Estimator
HVAC Technician –
Journeyman License / Certification